Karla C. Urbizo, Principal and Owner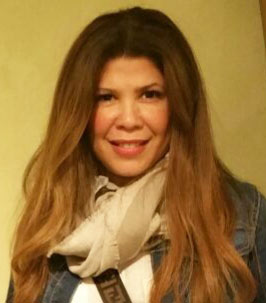 I have a tremendous love of beautiful things and am especially interested in how a home reflects the personality of its owner and tells a story about the life they live.
Originally from Honduras, I owned and operated a Day Spa and Bath and Body Shop for fifteen years, where I prided herself in helping women feel beautiful. From there I spent the next stage of my life in New Orleans, where I became a Certified Floral Designer and enjoyed owning and operating a beautiful flower shop.  That was the key that opened the door to discovering my passion for Interior Design.
Becoming a Professional Home Stager and Home Stylist complemented my creative side by using my eye for design to unleash my natural gift of making things work together in color, beauty, and harmony.
My passion for my craft with my love of travel allow me to offer my clients unique design options that they can visualize down to the last detail.
"Today's homeowners and buyers are looking to live in more than a home. They want to create a lifestyle through their homes that tell a story. A comfortable bedroom, a cozy living room, a spacious kitchen, and a spa-like  bathroom are all the things people look for when designing their unique spaces."

My passion is to provide my clients with a home that truly reflects who they are, how they live, and what they love."  
The most delightful way to decorate or stage your home.
To listen carefully to my clients during the course of a project. To help them create comfortable and beautiful interiors that exceed their expectations, yet still are intuned with their personal style. It is my goal to make the process enjoyable for everyone involved. 
What our clients have to say
I can't say enough good things about Karla Urbizo.  Her attention to detail, her willingness to listen to my ideas and her keen eye for design is all I ever hoped for in a designer.  Thank you so much, Karla, for making my home beautiful!
Don't leave without grabbing a copy of…